photo: Emmanuelle Freget.  Design: RougeCactus
2018

est déjà là

!
Tout d'abord, je vous adresse tous mes voeux pour 2018 et vous souhaite, ainsi qu'à ceux qui vous sont chers, une année pleine d'harmonie, de plénitude, de joie, de réussite et bien sûr de la musique!
Friday, 5 January 2018
Le premier single de mon nouvel album est sorti sur toutes les plateformes digitales.
Il s'agit d'un hommage à Michael Jackson.  C'est mon premier disque avec les excellents Rémi Toulon (piano & Arrangements), Jean-Luc Arramy (Basse) a Vincent Frade (drums), Michel Feugère (Trompette), Olivier Defays (Saxophone) et Malik Young (Arrangements choeurs).
L'album entier sortira le

6 April 2018
J'espère que vous irez sur la plateforme de votre choix (Apple Music, Deezer, Spotify, Qobuz…) pour écouter le nouveau single, appuyer sur Like ou Coup de Coeur, le mettre en playlist, le recommander à vos amis, vos connaissances et même vos ennemis et devenir fan!!!!!!!!!!!!!
Vous pouvez aussi télécharger la chanson et précommander l'album sur


iTunes
Nous vous attendons pour un Concert/ Release Party au mois de mai !!!

photo: Emmanuelle Freget.  Design: RougeCactus
Facebook: https://www.facebook.com/margeauxlampleymusic
youtube: https://www.youtube.com/user/margeauxlampley
C'EST LA FIN…
LA TOURNÉE 2016-2017 with 100  VOICES OF GOSPEL – Gospel pour 100 VOICE
est terminée…
ET C'ETAIT SUPER!!
MAIS REJOIGNEZ-NOUS  EN 2018-2019 POUR DES PROCHAINES DATES.
https://www.facebook.com/Gospelpour100Voix/
BRITAIN'S GOT TALENT

2016
with The

100

Voices of Gospel
RECENT CONCERTS
concert & DEGUSTATION DE VINS DU DOMAINE DE MASLAURIS - 9 August 2017
with Rémi Toulon, Jean-Luc Arramy a Vincent Frade
SOUVENIR DE L'ÉTÉ

2016

LES NUITS MUSICALES DE BEAUPLAN avec Dominique Fillon Festival Les Nuits Musicales de Beauplan – July 2016 https://youtu.be/0lAPi6pSxyk

Jazz & GOUTER au SUNSET SUNSIDE JAZZ CLUB

with Rémi Toulon, Jean-Luc Arramy a Vincent Frade

60 Rue des Lombards 75001 Paris
Sunset Sunside Jazz Club
avec Olivier Hutman ℗, Blaise Chevallier (db), Olivier Robin (drms), Olivier Louvel (gtrs), David Sauzay (sax, fl)
EAUBONNE JAZZ CLUB
Hall Orangerie Eaubonne
avec Olivier Hutman (p), Blaise Chevallier (db), Olivier Louvel (gtr), Thierry Chauvet (drms)
Gospel pour 100 VOICE
Zénith de Lille – Gospel pour 100 VOICE
Liberty Gospel et Chimène Badi  - L'OLYMPIA
In aid of SOS Help
avec Paul Krieger (vcls), Rémi Toulon (p), Manuel Marques (db) a Vincent Frade (drms)
The British Ambassador's Residence
CHRONICLES OF RAIN ALBUM (and more on the page « Press »)
Interview RFI « Highlights underfloor Maggiore » Pierre-Edouard Deldique
To listen, click on the link below:
http://www.rfi.fr/emission/20120416-2-margeaux-lampley
ITV « This is at the top »
To listen, click on the link below:
http://www.itele.fr/emissions/magazine/cest-au-top/video/24181
Other chronic TVs: LCI (15 March), Télématin (21 March), Euro News (28 March)
Emissions radio: Under the stars exactly » (22 March), RFI « Highlights underfloor Maggiore » (16 April)
Classical Magazine (February 2012)
Beautiful recording doing justice to the grain of the voice. « After a debut album 2008, Love for Sale, devoted to classic jazz standards, Margeaux Lampley has chosen to present new personal compositions of the twelve tracks on this new album. They are the image of the voice that is heard, serene, Vibrant, without affectation, simple and straightforward. Although this simplicity is based on a specific taste, delicate and frankly enchanting, singular achievement for a singer who started life as a lawyer in international affairs. If the right has lost an advocate, music there won a revelation, an endearing personality to the natural vocal seduction. Arrangements Olivier Hutman and the presence of musicians such as David and Olivier Robin Sauzay, inter alia, beautifully contribute to the atmosphere of the bright disk. And how happy this version restraint, melancholy, Song Of Old Lovers Jacques Brel. Is achieved by the essence of the song, which is to move, which is not given to everyone.;» Jean-Pierre Jackson, Classical (February 2012)
Daily Doctor (23 January 2012)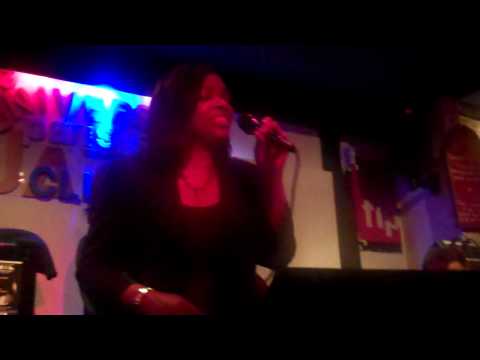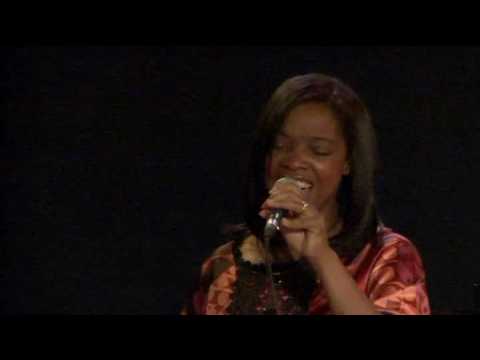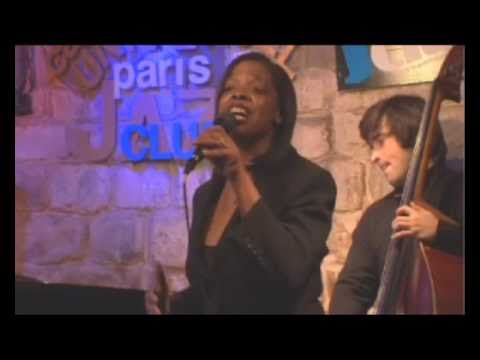 SEO free and optimized on Google