photo: Emmanuelle Freget.  Design: RougeCactus
16 September 2019 – 21h
CABARET  JAZZ CLUB DE COURBEVOIE
ESPACE CARPEAUX
15
BOULEVARD ARISTIDE BRIAND

92400

COURBEVOIE
with Rémi Toulon, Jean-Luc Arramy,
Vincent Frade

,

Michel Feugère

,

Renan Richard

,

Anicia Mendes

,

Virginy Hombel
21 September 2019
JOURNÉE DU PATRIMOINE

–

LE VÉSINET



SPECTACLE MUSICAL

:

 JOSEPHINE BAKER
Avec Nicolas Dri

(piano)

et Sylvain Dubrez

(bass)
MAISON DE JOSEPHINE BAKER


52,

avenue Georges Clémenceau

78110

Le Vésinet




14H

30 – 18h



JAZZ ALBUM
Margeaux Lampley
A Tribute to Michael Jackson
Release 6 April 2018
Il l'a fasciné dès son enfance et lui a donné goût à la musique et à la danse

,

il était donc naturel que la chanteuse Margeaux Lampley rende hommage à Michael Jackson

.

Elle y a mis tout son talent

,

son énergie

,

et son feeling

,

et n'a pas eu peur de reprendre ses tubes les plus connus avec des arrangements astucieux et gorgés de groove

,

signés du pianiste Rémi Toulon

.

Un cocktail de jazz

,

de pop

,

et de funk

,

pour une formidable et singulière relecture des grands tubes indémodables de l'éternel Michael Jackson

.
She grew up listening to him

,

mesmerized by his talent and charisma

.

So

,

it was not surprising for jazz singer Margeaux Lampley to want to pay tributeto Michael Jackson for her third solo album.  With all of her talent

,

energy and feeling

,

she honors his best known hits with ingenious arrangements and her own personal groove.A cocktail of jazz

,

pop and funk

,

for a great and singular echo of the great timeless hits of the eternal Michael Jackson

.
LISTEN

–

BUY

:
ACTUELLEMENT EN TOURNÉE AVEC
Gospel pour 100 VOIX – 100

VOICES OF GOSPEL
Concerts
Jazz &

GOUTER au SUNSET SUNSIDE JAZZ CLUB
A JAZZ TRIBUTE TO WMICHAEL JACKSON
24 November 2019 –
15h et 17h
with Rémi Toulon, Jean-Luc Arramy a Vincent Frade
60 Rue des Lombards 75001 Paris
Reservations: https://www.sunset-sunside.com/concert/2019/3/10/
RECENT CONCERTS
FESTIVAL PARIS JAZZ CLUB
Ateliers Jazz Jeune Public
22, 23 and 24 October 2018
Hommage à Joséphine Baker
Journée du Patrimoine

–

Le Vésinet
Villa Beau Chêne
52 avenue Georges Clémenceau 78110 Le Vésinet
Saturday 16 September 2018
de 14H à 18H
with Rémi Toulon (piano) et Jean-Luc Arramy (bass)
concert &

DEGUSTATION DE VINS
DOMAINE DE MASLAURIS
31 July 2018
with Rémi Toulon, Jean-Luc Arramy,
Vincent Frade

,

Michel Feugère

,

Olivier Defays

,

Anicia Mendes

,

Virginy Hombel
FESTIVAL LES NUITS MUSICALES DE BEAUPLAN
29 July 2018
with Rémi Toulon, Jean-Luc Arramy,
Vincent Frade

,

Michel Feugère

,

Olivier Defays

,

Anicia Mendes

,

Virginy Hombel

IT'S OVER...…
Gospel pour 100 VOIX – 100

VOICES OF GOSPEL
https://www.facebook.com/Gospelpour100Voix/
BRITAIN'S GOT TALENT

2016
with The

100

Voices of Gospel
photo:

Daniel Perret

. Savoy Jazz Club 20 May 2016
RECENT CONCERTS
CONCERT/RELEASE PARTY AT THE PAN PIPER
Saturday 26 May 2018


concert & DEGUSTATION DE VINS DU DOMAINE DE MASLAURIS - 9 August 2017
with Rémi Toulon, Jean-Luc Arramy a Vincent Frade
SOUVENIR DE L'ÉTÉ

2016

LES NUITS MUSICALES DE BEAUPLAN avec Dominique Fillon Festival Les Nuits Musicales de Beauplan – July 2016 https://youtu.be/0lAPi6pSxyk

Jazz & GOUTER au SUNSET SUNSIDE JAZZ CLUB

with Rémi Toulon, Jean-Luc Arramy a Vincent Frade

60 Rue des Lombards 75001 Paris
Sunset Sunside Jazz Club
avec Olivier Hutman ℗, Blaise Chevallier (db), Olivier Robin (drms), Olivier Louvel (gtrs), David Sauzay (sax, fl)
EAUBONNE JAZZ CLUB
Hall Orangerie Eaubonne
avec Olivier Hutman (p), Blaise Chevallier (db), Olivier Louvel (gtr), Thierry Chauvet (drms)
Gospel pour 100 VOIX
Zénith de Lille – Gospel pour 100 VOIX
Liberty Gospel et Chimène Badi  - L'OLYMPIA
In aid of SOS Help
avec Paul Krieger (vcls), Rémi Toulon (p), Manuel Marques (db) and Vincent Frade (drms)
The British Ambassador's Residence
CHRONICLES OF RAIN ALBUM (and more on the page « Press »)
Interview RFI « Highlights underfloor Maggiore » Pierre-Edouard Deldique
To listen, click on the link below:
http://www.rfi.fr/emission/20120416-2-margeaux-lampley
ITV « This is at the top »
To listen, click on the link below:
http://www.itele.fr/emissions/magazine/cest-au-top/video/24181
Other chronic TVs: LCI (15 March), Télématin (21 March), Euro News (28 March)
Emissions radio: Under the stars exactly » (22 March), RFI « Highlights underfloor Maggiore » (16 April)
Classical Magazine (February 2012)
Beautiful recording doing justice to the grain of the voice. « After a debut album 2008, Love for Sale, devoted to classic jazz standards, Margeaux Lampley has chosen to present new personal compositions of the twelve tracks on this new album. They are the image of the voice that is heard, serene, Vibrant, without affectation, simple and straightforward. Although this simplicity is based on a specific taste, delicate and frankly enchanting, singular achievement for a singer who started life as a lawyer in international affairs. If the right has lost an advocate, music there won a revelation, an endearing personality to the natural vocal seduction. Arrangements Olivier Hutman and the presence of musicians such as David and Olivier Robin Sauzay, inter alia, beautifully contribute to the atmosphere of the bright disk. And how happy this version restraint, melancholy, Song Of Old Lovers Jacques Brel. Is achieved by the essence of the song, which is to move, which is not given to everyone.;» Jean-Pierre Jackson, Classical (February 2012)
Daily Doctor (23 January 2012)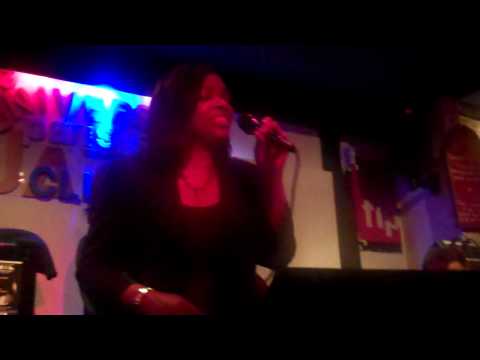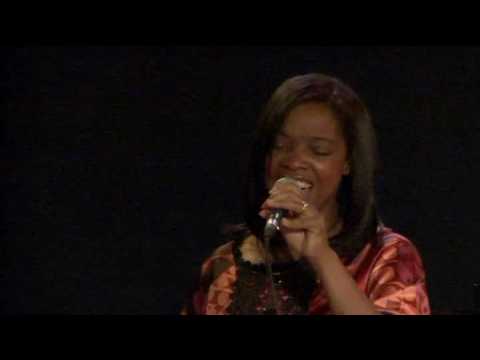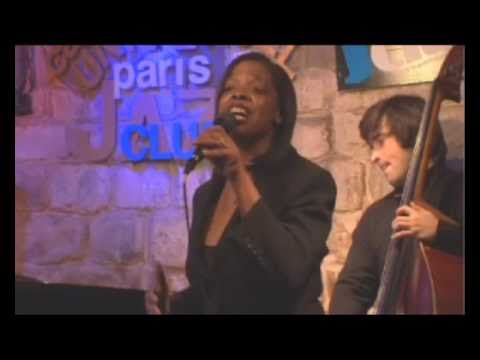 SEO free and optimized on Google